How To Start A Wiccan / Pagan Store – $279
Get your own online Witchcraft store. This store is HUGE! It comes preloaded with 6,000+ products. We install the software for you. Just open an account with the dropshipper (you'll receive instructions when you order) and then we'll upload your store and import the products to the database. If you've ever wanted to run a Wiccan / Pagan shop online, this is everything you need. Sell cauldrons, witchcraft books, incense, healing & aromatherapy products, crystals & gems, crystal balls, goddess items, reiki products, pagan jewelry, candles, pendulums, ritual supplies, spell books, herbs, etc. All products can be dropshipped directly to your customers, using your business name and address on the shipping label — this means you carry NO inventory or mess with any shipping hassles. Your store comes with shopping cart, search engine, newsletter, and much more.


Your Own Online


Wiccan / Pagan Store


Preloaded with 6,000+ Products!
Price: Only $279
(One-Time Fee)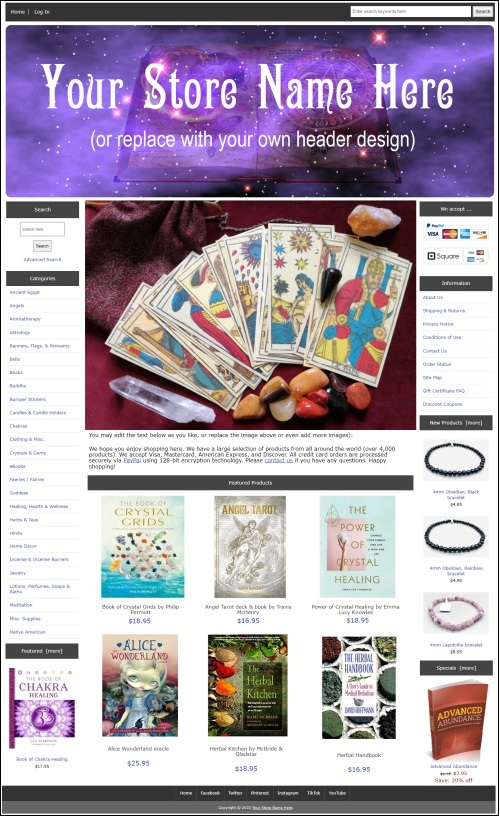 "Wiccan" template – Click image above to see Demo.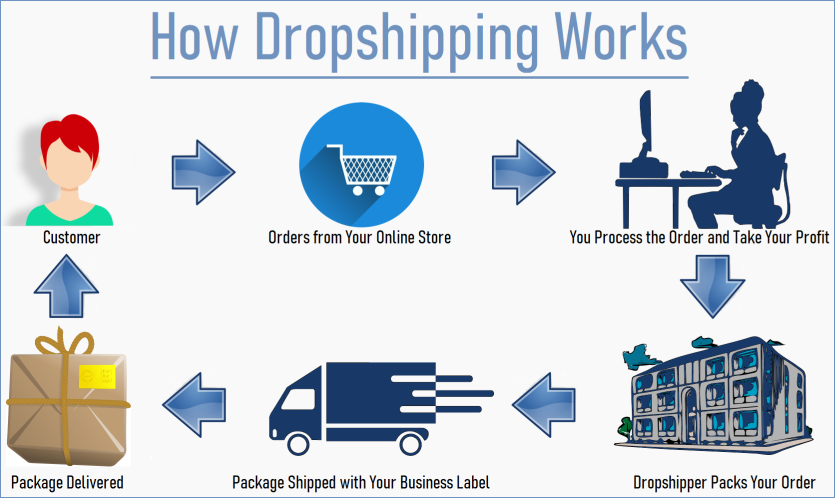 Preloaded with 6,000+ products, including crystals, crystal balls, gemstones, incense, herbs, tarot decks, books, pagan music CDs, DVDs, spell kits, runes, psychic boards, candles, wiccan jewelry, etc. Unbelievable amount of product, and everything comes from a single dropshipper and can be shipped directly to your customer (using your business name and address on the shipping label). This means you don't have to keep any inventory, or box or pack anything (no trips to the post office). The dropshipper does all of the hard work for you. All you need to do is open an account with them (

a Sales Tax ID Number is required

) and then we will import the entire product database of 6,000 items on your behalf, and install the store for you. We will even create a header / logo graphic like the one in the store sample (see Demo above), or you can upload your own logo.
Your Own Admin: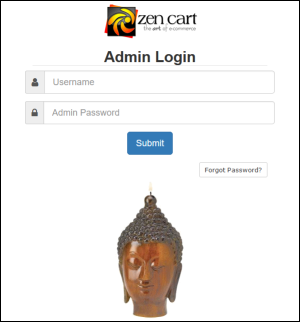 Password-Protected Admin. Login to your own Admin to easily edit your "About Us" page, "Shipping" page, etc. You can also easily change the front page image by choosing a new image from the witchcraft / wiccan images available to you right in your Admin. Just scroll through the many images until you see the one that you like. You can do the same to change the image on the "About Us" page. Or you can upload your own image if you want.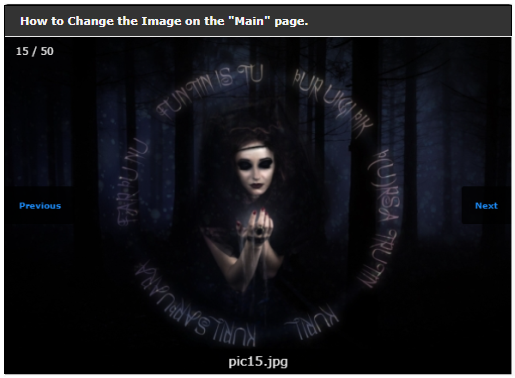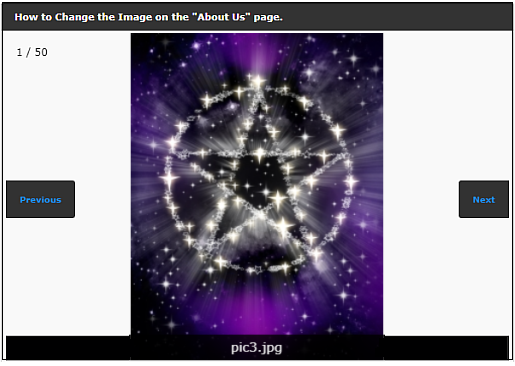 Sale Banners. Easily add a sale banner to your store for any holiday, special occasion, or just to have a sale. Your store comes preloaded with dozens of banners to choose from. The banner will appear at the top and bottom of your store on every page. This is a great way to tell your visitors that you are having a sale.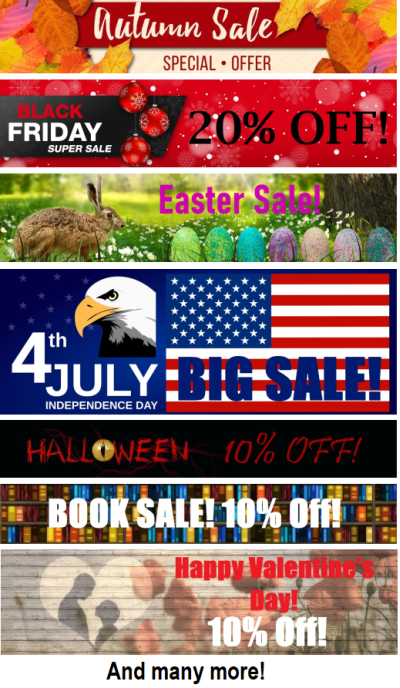 Inventory Management is done by using the CSV file provided by the dropshipper (some editing required; instructions are provided or we can do it for you for $10 per month – we update the CSV file once per week, so you get four updates each month). This allows you to keep up-to-date on the stock status of all 6,000+ items. After using the CSV file, all 6,000+ items will be updated. You will then have the latest info on what is currently in stock and how many of each item is available. If an item goes out of stock, your store will no longer allow that item to be sold. And if any previously out of stock items become available again, then those items will once again be available for sale in your store. Removing discontinued items is also included in our $10 subscription service, as well as adding new products in bulk (new products are available monthly).
Everything you need for your own online Wiccan store. Your store comes with shopping cart, search engine, and can process credit card orders using Square or PayPal's Express Checkout payment module (your customers don't need a PayPal account to order; they can order with or without a PayPal account; all they need is their credit card). Besides PayPal and Square, Authorize.net is also available. You can also add new products, or delete any products or entire categories that you may not want, or create new categories or move items into different categories. You can edit or change whatever you want to make the store more to your liking.
Services. This store is also great if you have services you want to sell, such as Tarot Card Readings, Psychic Services, etc. Just add your service to the store and turn off the shipping module for that individual item and your customers will not be charged a shipping fee. You have this ability with any item in your store — you can turn on or off the shipping charge for any item.
For us to install a store for you, you will need to get a web host and pick out a domain name. If you don't yet have a web host, we recommend Hostinger because of their fast servers. Many web hosts place too many web sites on their servers and this can slow down a site at peak hours. A fast server is also important for the admin side of things, such as updating the inventory count of the thousands of products in your store (a slow server can have time-out issues). With Hostinger's Premium Plan you get 100 Gigabytes of SSD Storage Space, Unlimited Bandwidth, Free SSL Certificate, and a Free domain of your choice. This inexpensive plan is all you need for a store installation and you'll have room to grow. To see their latest promotional offers, Click Here.

TYPES OF PRODUCTS AVAILABLE (6,000+ Items):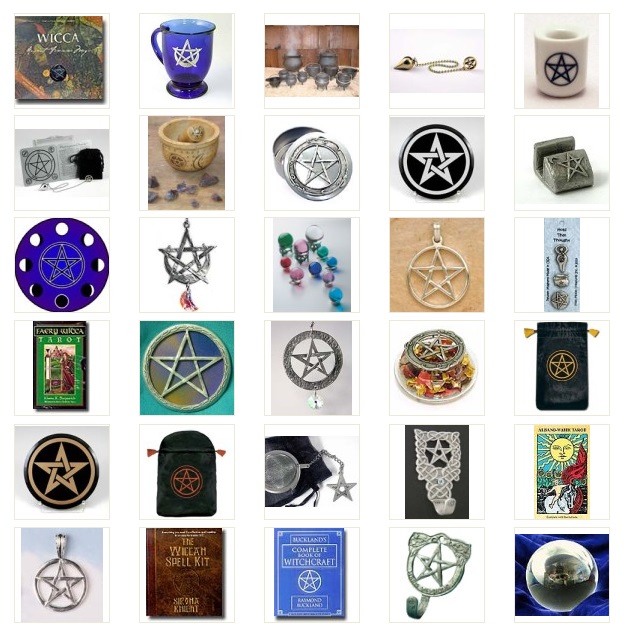 STORE FEATURES:
Add, edit, delete products as you wish. Your store comes preloaded with 6,000+ witchcraft items, all from one dropshipper. Using a dropshipper means there is NO need to stock any inventory at your place; the dropshipper keeps all of the products in their warehouse and does all the packing and shipping for you.
Wholesale — you get true wholesale discounts on all products from the dropshipper: 50-55% off most items (incense, candles, etc.), 40% off on books, music, tarot decks and DVDs, and then they ship directly to your customer (without any of their information anywhere on the order, and using your business name and address on the shipping label). Note: a Sales Tax ID Number or Resale Certificate is required.
Add your own custom-designed header to the template for a unique look (just email us your header and we'll upload it for you). Or you may use the header as shown in the demo (we'll add your store name to it for you).
Accept credit card orders through PayPal or Square. Your customers don't need a PayPal account to order (all they need is a credit card). Other payment modules are available such as Authorize.net.
Shopping cart — Your web shop makes shopping easy, calculating quantities and totaling amounts. It can add your state's sales tax (if applicable) and add a shipping charge.
Social Media — Easily add your social media links that will appear in the footer of your store: Facebook, Twitter, Pinterest, Instagram, Youtube, TikTok, etc. You can also add other links, such as to your blog or other site.
Search Engine — Your entire web store is searchable, making it easy and convenient for your customers to find exactly what they are looking for.
Featured Products — You can select the products that you want to be showcased on the front page of your store. It's up to you which products get featured, and you can always change it whenever you feel like it.
Newsletter — When your customers order from you they can also subscribe to your newsletter. Just login to your administration area, write your newsletter, and send it to all of your subscribers. This is a great way to get those repeat customers. Your newsletter can tell your customers about any special discounts you may be offering, new items, etc.
Bestsellers List — Your store keeps track of everything you sell. Your bestselling items are automatically placed in a special "Bestsellers" box that your visitors can refer to each time they visit.
Reviews — Your customers can write reviews on the products you offer. This is an excellent way to promote sales, similar to Amazon.com's site. A review will not display until you approve it (this keeps your site clean from spammers). You can also disable this if you prefer not to have reviews.
Specials — Any of the items in your store can be discounted and prominently displayed in a special promotion box seen throughout your store's pages. Or place all items on sale and promote it by adding a Sales Banner to the top and bottom of your site. Just another great way to drum up sales.
Discount Coupons — It works like this: during Checkout a customer can type a coupon code that you previously gave them (or that you advertised) and a customer will receive a discount off his total (such as 10%). You set the percentage of the discount, the End and Start dates, and the store will generate a unique coupon code that you can give out to your customers. This is a great way to encourage repeat customers.
"About Us" page — Here you can tell your customers a little about who you are. You can edit this page through the Admin area of your store, and also easily change the image (there are many Witchcraft / Wiccan images available for you to choose from).
"Shipping" page, "Privacy Notice" page, "Conditions of Use" page, and many other pages, all can be edited easily directly from your Admin.
"Contact Us" page — Here your customers can email you if they have any questions about a particular product or service. You can also put your Store Name and address details here, as well as any thing else you may want to write.
Your store is tax-deductable as a business expense! You can also deduct what you spend on web hosting.
Price: Only $279 (one-time fee) to install the store, import 6,000+ products into the database, upload the product images, add your store name, email address, etc. There is also a Help page and Forum available, and you can always email us if you have any questions.

IMPORTANT: Please take a few minutes to read our Frequently Asked Questions.


Hostinger Features (Premium Plan):
100 Gigabytes of SSD Storage Space
Unlimited Bandwidth
Free Domain
Free SSL Certificate
FTP access
HOW TO ORDER:
3 EASY STEPS TO GET YOUR OWN WICCAN / PAGAN STORE
1. Buy Web Hosting and Domain Name
If you don't yet have a web host, we recommend Hostinger for their fast servers. With the Premium Plan, you get 100 Gigabytes of SSD Storage, Unlimited Bandwidth, Free SSL Certificate, and a Free domain of your choice. Click here to order from Hostinger.
2. Buy Web Store Installation.

3. Fill out Registration Form
This form tells us who you are, your domain name, who your web host is, etc. Click here to fill out our Registration Form.
That's it! We will email you as soon as we have your store installed. If you have any questions, please click the button below.