The Wiccan Clip-Art Collection: Volume Two – $12.95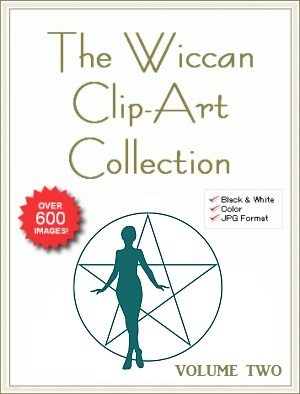 Over 600 more images that aren't available in Volume One. In Volume Two, you'll find witches, black cats, ravens, owls, pentagrams / pentacles, Celtic, candles, wolves, Wiccan / Pagan symbols, moons, potions, sacred places, etc., that you can use for your business to enhance your web site, to use on shipping labels, newsletters, catalogs, brochures, pamphlets, flyers, advertising & promotional materials (such as signs, banners, etc.), product packaging, album covers, CD & DVD labels, software labels, scrapbooking, decoupage, mixed media art, embroidery, and other crafts.
SAMPLES (you will receive the large images):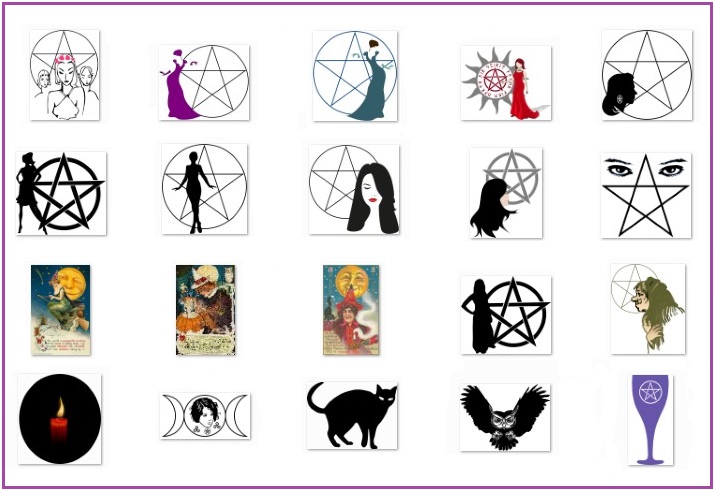 SUMMARY:
Over 600 images.
Personal or Commercial use.
Popular JPG & PNG format.
Color & Black-and-White.
Compatible with all computers.
Download it now, instant access.
Important reminder: If you use the "Wiccan Clip-Art Collection: Volume Two" for your business (for your shipping labels, blog, etc.), the purchase price is tax-deductable!
(NOT FOR RESELL – PERSONAL USE ONLY)