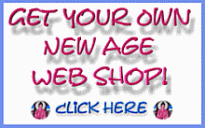 Get Your Own New Age Web Shop
Sell thousands of new age products in your own online store. Store comes prebuilt with over 4000 products: incense, crystals, candles, buddha statues, etc. Includes shopping cart, search engine, newsletter, mailing list manager, and more.
Products with Master Resell Rights!
Buy the Master Resell Rights to these products and keep 100% of the Profits! Sell eBooks on Tarot, Wicca, Astrology, Herbal Remedies, Palmistry, Meditation, Yoga, and much.
New Age Clip-Art
Many collections available: Angels, Fairies, Metaphysical, Suns & Moons, Hindu, Egyptian, Tibetan, Wiccan, Goddess, Mythology, etc., plus many Victorian and Vintage collections.
Contact Us
...

The 2015 New Age Wholesale Directory
(Download or CD) A listing of over 1200 New Age distributors, wholesalers, dropshippers, and publishers. Also available to download. This directory gives you all the resources you'll ever need. Sell whatever you want: books, incense, candles, tarot decks, crystals, jewelry, pendulums.... 40% to 50% discount on thousands of new age products. Hundreds of FREE wholesale catalogs available. All of these resources in one place makes starting a business much easier. You'll discover products you never knew existed. This CD is your number one source for buying metaphysical products at Wholesale prices. The directory was carefully compiled to list only legitimate New Age wholesalers that offer true discounts (40% to 50% off retail). If you've ever wanted your own New Age business, this is the starting point.
NOT FOR RESELL - PERSONAL USE ONLY.


Now you can sell thousands of metaphysical products without having to spend a single dime on inventory. Dropshippers are wholesalers who dropship DIRECTLY to your customers. This means you never have to keep an inventory or ship anything -- the dropshipper does it all for you. Using a dropshipper (one or several dropshippers) allows you to offer a huge selection of products to your customers. You order products only as you need them, and only after a customer has ordered from you. There are thousands of New Age / Metaphysical products available for dropshipments: candles, incense, incense burners, Egyptian items, aromatherapy products, angels, buddhas, books, tarot decks, essential oils, new age music, herbal products, meditation supplies, healing stones, massage tools, holistic pet supplies, handmade soaps, and more.
NOT FOR RESELL - PERSONAL USE ONLY.


(Download or CD) For those wanting to start their own Wiccan / Pagan store, we have put together this kit to help you make your goal a reality. The Wiccan Business Kit is the best resource for those in need of wholesale products and dropshippers for the witchcraft market. It will not only provide you with a directory of wholesalers and dropshippers, it will also explain how to obtain a Tax ID / Resale Certificate, which is required by wholesalers or they will not sell to you. In addition, the kit also includes the ebook Starting A Wiccan / Pagan Business: Dropshipping Made Easy, which explains chapter by chapter how exactly dropshipping works. The kit also contains the "Wiccan Clip-Art Collection", over 600 images of witches, cats, cauldrons, pentagrams, etc., that you can use for your business to enhance your web site, or to use on labels, newsletters, and more.
NOT FOR RESELL - PERSONAL USE ONLY.



.

ALSO AVAILABLE: Get Your Own Store ...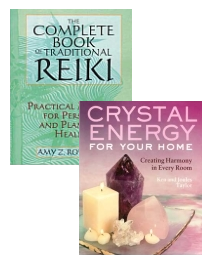 NEW AGE / METAPHYSICAL STORE

Get your own online New Age store! It comes

preloaded with 4,000+ products!

We install everything for you. Just open an account with the dropshipper and then we'll upload your store and import the products to the database. We even create a header graphic with your store name. If you've ever wanted to run a spiritual shop online, this is everything you need. Sell metaphysical books, incense, healing & aromatherapy products, crystals, tibetan singing bowls, hindu items, buddha and goddess items, reiki products, new age jewelry, candles, pendulums, angel products, meditation & yoga supplies, etc. All products can be dropshipped directly to your customers -- this means you carry NO inventory or mess with any shipping hassles. Add, edit, delete products as you wish. Comes with shopping cart, search engine, newsletter, and much more.
(Read More)




WICCAN / PAGAN STORE


Get your own Pagan Superstore, and at a fantastic price! This store is GIGANTIC, and has just about everything you could ever want to sell. It comes preloaded with 6,000+ products! You just need to open an account with the dropshipper and then we'll install your store and import the products to the database. Sell Herbs, Candles, Incense, Incense Burners, Oil Warmers, Essential Oils, Wiccan Jewelry, Tarot Decks, hundreds of Books, Cauldrons, Crystal Balls, Crystals & Gemstones, Psychic Boards, Pendulums, Amulets, Talismans, Spell Supplies, Smudge Sticks, Healing Tools, Aromatherapy Products, etc. All products can be dropshipped directly to your customers -- this means you carry NO inventory or mess with any shipping hassles. Add, edit, delete products whenever you want through your own password-protected administration area. Store comes with shopping cart, search engine, newsletter, discount coupons, gift certificates, moon phases box, social bookmarking, banner manager, and much more. (Read More)